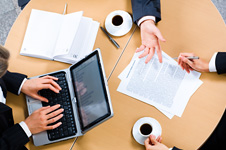 Greendhari Seeds Pvt. Ltd.
started operations on May 1, 2009 as an independent company licensed by
Greendhari Seeds Pvt. Ltd.
to handle all its interests in India and the neighboring countries.
Our sales people are technically prepared to represent the company and the products, correctly we understand that our dealers and distributors are in business to make money and only through high, constant quality and better products, we can guarantee their and our growth, also keeping our price structure aggressive and competitive at all times.



Our Values
Greendhari Seeds strongly believes in slow and steady growth by providing friendly support to the farmers. Continual improvement in the products and need based research is the major reason behind the successful business in India.


Our Commitment
The company has been promoting seed treatment by operating seed treatment and grading machines at the doorstep of the farmers to bring about awareness regarding the benefits of seed treatment. The company gives them the added benefit of superior grading of the seeds with automatic machines in a single process.